Partner Program Account Hierarchy
This topic describes the relationships between partner and managed accounts in VantageTransact.
Account levels
PartnerVantage offers two account types that enable partners to create an account hierarchy for PartnerVantage services: partner and managed. This figure shows the account hierarchy, billing flow, and user role permissions for partner and managed accounts. For details about the user roles, see Managing User Roles.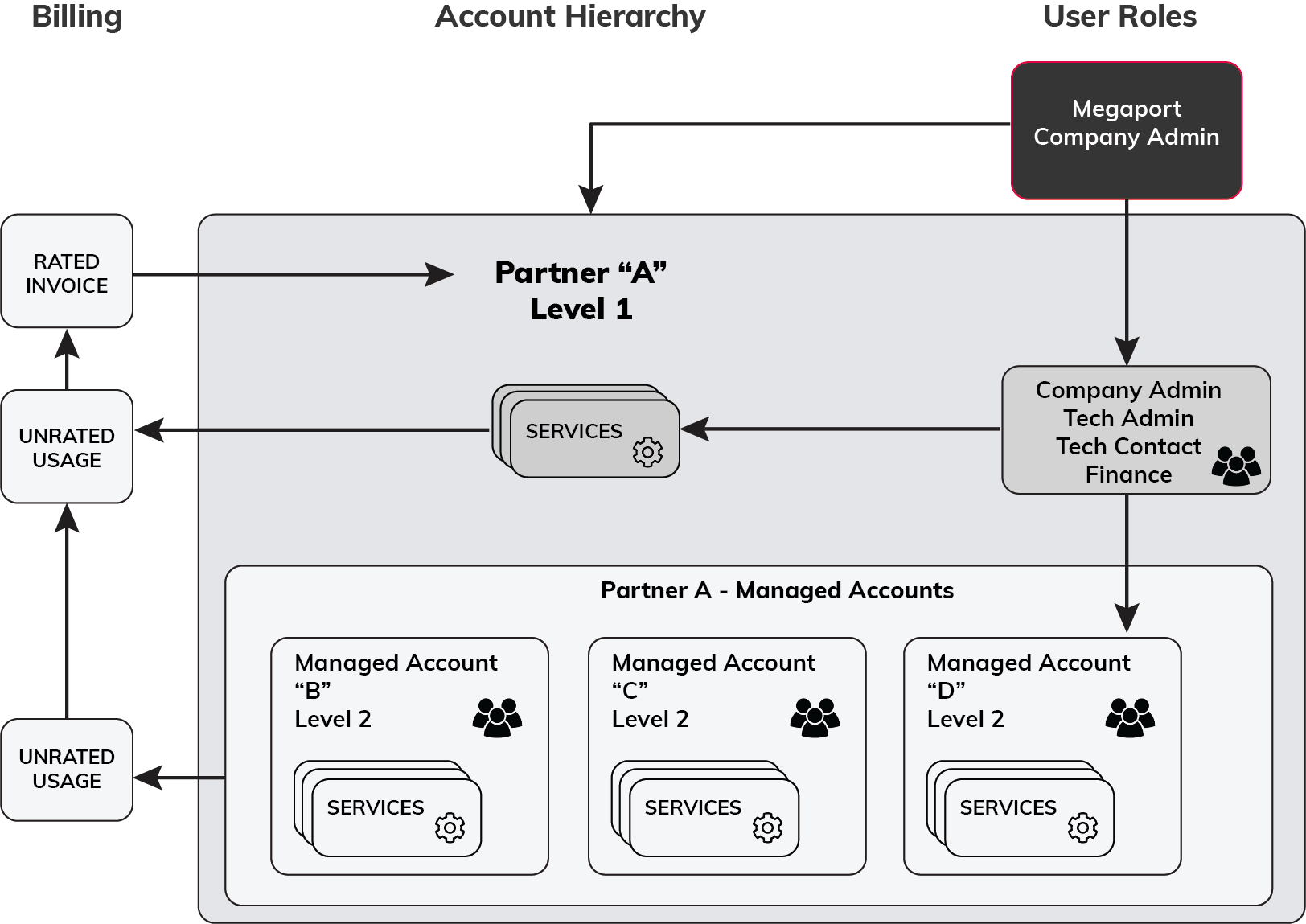 ---